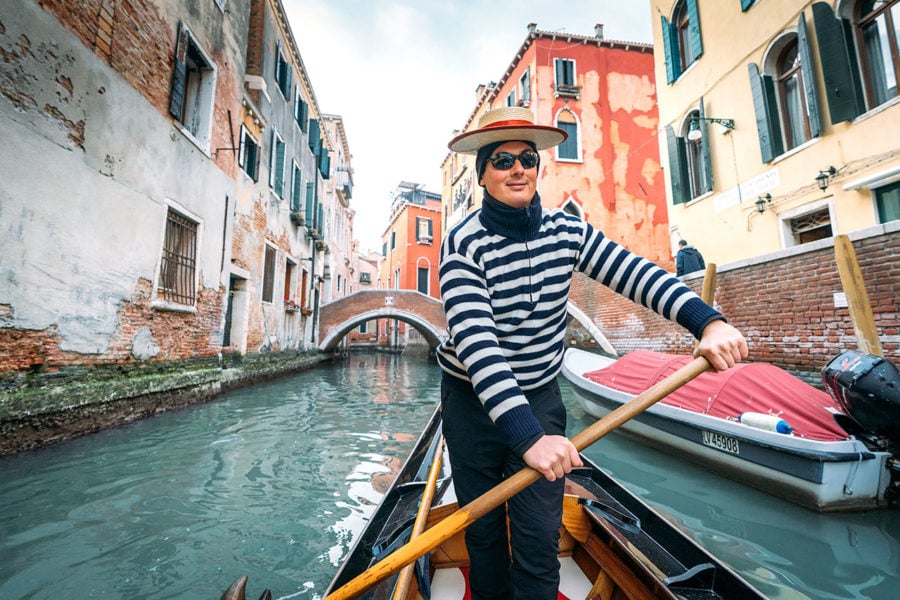 How to Rent a Gondola in Venice
Venice, Italy
Evocative of the beauty and romance of Venice's waterways, riding a traditional Venice gondola is sure to be on most people's bucket list. Here are tips to have a great time!
With a rich history spanning as far back as the 11th century, the gondolas of Venice are a thing of beauty. It was the activity Anna & I were most looking forward to.
Gliding down Venice's narrow canals, admiring the beautiful architecture, and relaxing to the sound of a classic Venetian song. It doesn't get much better!
Renting a gondola is one of the top things to do in Venice while visiting Italy.
In this guide, I'll share tips to get the most from your gondola experience.
<img src="ht… Read More