Posted: 5/28/2019 | May 28th, 2019
Though I've alluded to it for months, it's time to finally let the cat fully out of the bag:
I'm releasing a brand-new book!!!!
It took close to two years to write (and was the hardest thing I ever wrote). But, after a million edits, it's done and ready for the world.
It's called Ten Years a Nomad: A Traveler's Journey Home.
And it comes out July 16th!
This isn't another "how-to" money-saving guidebook.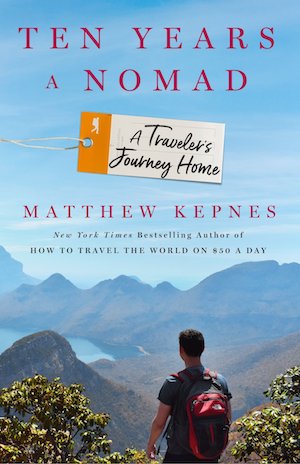 The memoir is about my ten years traveling around the world, the lessons I learned, and my advice on being a better traveler. It features stories I've never told and goes deeper into my philosophy on travel than I ever have on this blog.
This b… Read More