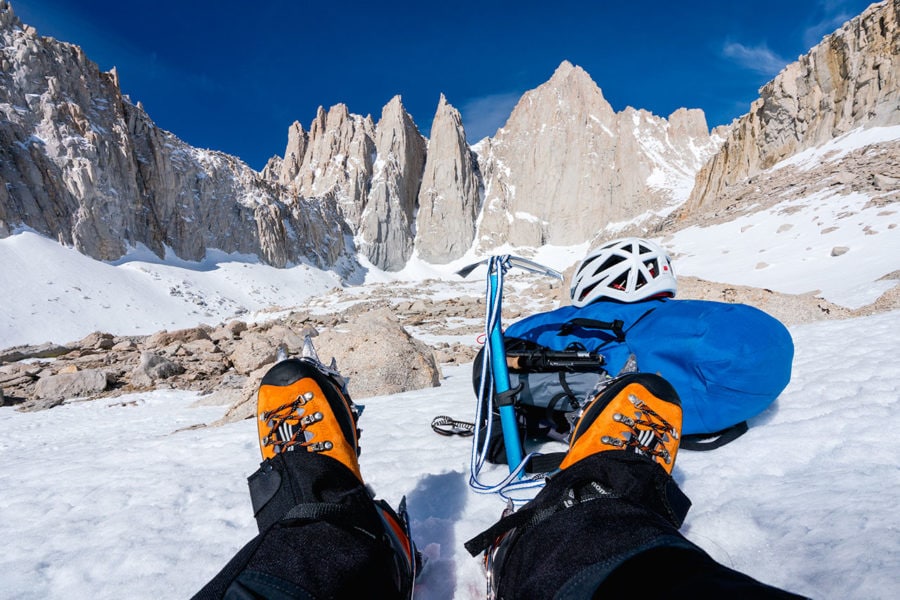 Hiking Mt Whitney in the Winter
Lone Pine, California
The elevation is starting to take its toll. Carefully planting one foot in front of the other, climbing through snow with my ice axe, I push on to summit California's highest mountain.
Mount Whitney is the highest mountain in the lower 48 states at 14,505 feet. Yes, California is home to both the lowest point in the United States (Death Valley), as well as one of the tallest!
The mountain has also become one of the most popular hikes in the state — so popular that you need to enter a lottery in order to win a permit to hike Whitney.
Well, at least during the summer months.
Rather than deal with 100 other hikers and the very real chance I wouldn't win a permit, I… Read More