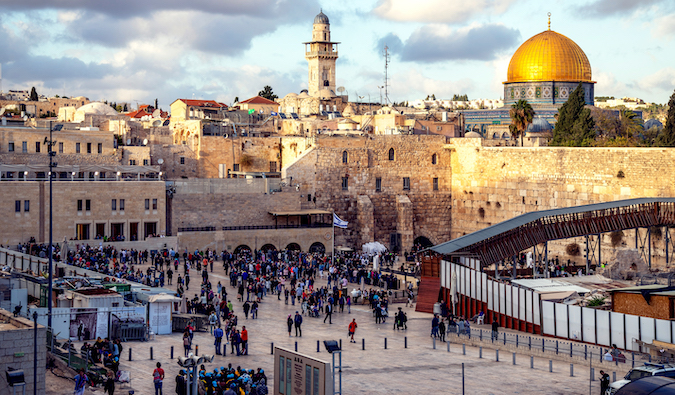 Posted: 11/12/19 | November 12th, 2019
From unexpectedly cosmopolitan Tel Aviv — including a rapidly expanding foodie scene with delicious organic offerings — and the holy city of Jerusalem to the natural wonders of the Negev Desert and the historic Masada National Park and other ancient archaeological sites, Israel has a lot to see.
Israel is home to thousands upon thousands of years of history, as well as key historical sites for the three major monotheistic religions, making this a destination for millions of tourists and pilgrims every year.
The country is pretty small and you can get around it very easily, especially if you rent a car. It's just 290 miles from Haifa on the northern tip of Israel to Eliat in the south (about five hours of driving).
That said, some people don't want to drive, and some places out in the d… Read More