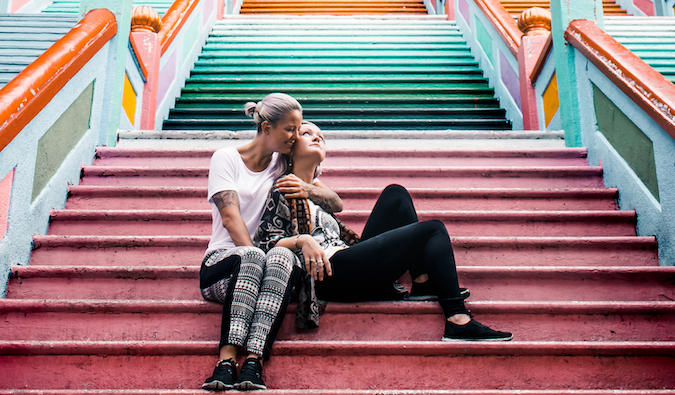 Posted: 11/7/2019 | November 7th, 2019
In this guest post, Charlotte Hockin offers some insight into gay travel in Asia. She and her girlfriend, Natalie, have been traveling around the continent for the past two years. Here's what they've learned from traveling as a lesbian couple in Asia.
Asia is a vibrant, diverse, and exciting continent to visit. However, for LGBT travelers, it can sometimes seem like a daunting prospect. There are countries that criminalize homosexuality, deeply pious states and regions, and places that have negative social opinions of the LGBT community. It doesn't exactly sound like all fun and rainbows, does it?
When my girlfriend and I set off on our Asian adventures two years ago, we had no idea what to expect but admittedly were rattled. Not only were we backpacking for the first time but we were traveling as… Read More