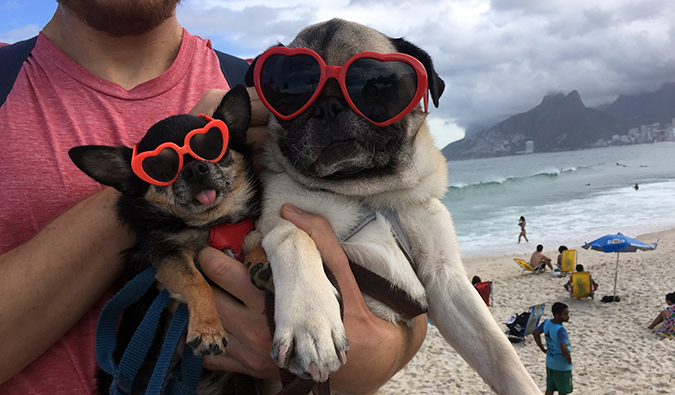 Posted: 7/18/2019 | July 18th, 2019
This is a guest post from Candy Pilar Godoy, who blogs about pet travel at Boogie The Pug. She travels the world with her pug, Boogie, and her tiny chihuahua, Marcelo. She's here to tell you how you can do the same with your dog!
Many people assume that it's supremely difficult — if not impossible — to travel with dogs. So most assume that they'll need to fork over a truckload of cash to cover the dog-sitting costs of leaving their pooches behind while they travel.
However, I learned that, with research and a little extra planning, you can take your furry friends along with you on most travel adventures — and it's not as difficult as you might think.
According to the 2017–2018 National Pet Owners Survey, 68% of US households own a pet. That's 89 million dogs, an increase of … Read More